February 25, 2021




11:00 AM - 12:30 PM
As part of our continued focus as Denver Goalmakers on SDG 13 – Climate Action, join this discussion with our partner, Global Washington, and the Posner Center Community as we discuss how climate justice needs to include the voices of Indigenous groups in low- and middle- income countries, and what each of their organizations is doing to accelerate solutions.
Although climate change is happening everywhere, research repeatedly shows that those who are already struggling with poverty, oppression, and instability are being affected the most and will increasingly bear the consequences. Indigenous peoples in particular are often marginalized and discriminated against in their countries' legal systems, leaving them even more vulnerable to the effects of climate change. Indigenous peoples are among the first to face the direct consequences of climate change, due to their dependence upon, and close relationship, with the environment and its resources. Climate change poses threats and dangers to the survival of Indigenous communities worldwide, even though Indigenous peoples contribute the least to greenhouse emissions. Climate change exacerbates the difficulties already faced by Indigenous communities including political and economic marginalization, loss of land and resources, human rights violations, discrimination, and unemployment.
SPEAKERS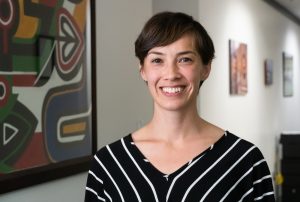 My-Lan Dodd
Attorney & Sr. Land Tenure Specialist, Gender
Landesa
Ms. Dodd is an attorney and senior land tenure specialist. She has over a decade of experience at Landesa, an INGO that works to secure land rights for millions of people living in poverty—mostly rural women, men, and communities—to create opportunity and to promote social justice. Her expertise is in land policy with a focus on collective land rights, including for Indigenous Peoples, and also women's land rights.
Ms. Dodd has a J.D. from Seattle University School of Law, a M.A. from The University of Chicago, and a B.A. from the University of California, Berkeley.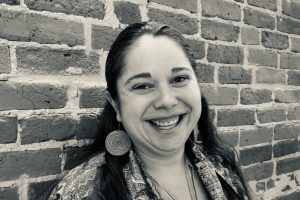 Sherry Manning
Founder and Executive Director
Global Seed Savers
Sherry's work with Global Seed Savers began when she served as US Peace Corps Volunteer in the Philippines from 2006-2008. She was fortunate to be assigned to the town of Tublay in Benguet Province and the loving Cosalan Family as her host family. Sherry dedicated her service to helping the Cosalan's develop their ancestral land ENCA Farm (our founding partner), into an organic farming training center, youth environmental education facility, and leading sustainable eco-tourism destination. This critical work continued when she founded Global Seed Savers, an international NGO committed to supporting food and seed sovereignty throughout the Philippines. Since 2015, GSS has trained over 5,000 Filipino Farmers in seed saving, established two seed libraries and inspired the creation of two others that are locally-led, and is building a movement across the 7,000 islands to restore the traditional practice of saving seeds!
Sherry holds a Master's Degree in Environmental and Natural Resource Law from the University of Denver Sturm College of Law and a Bachelor's in Government from the University of Redlands in Southern California. She is a proud graduate of Seed School in a Day and the weeklong Seed School Teacher Training program of the Rocky Mountain Seed Alliance and has facilitated multiple Seed Saving courses in the US and the Philippines.
Jason Fileta
VP, Communications and Marketing
Tearfund
Selected as a citizen delegate to the 2005 G8 Summit in Scotland, Jason advocated to the US delegation for fairer trade practices, debt cancellation for impoverished nations, and increased poverty-focused development aid. This led him to join Micah Challenge USA in 2005, a global movement of churches and organizations holding leaders accountable to their promises to combat poverty and injustice. While at Micah Challenge, he organized advocacy delegations to multiple G8, G20, UN summits, and General Assemblies, advocating to high-level delegations from over 40 nations, but more importantly creating spaces for protest, prayer, and training for individual Christians who felt called to respond to systemic injustice. He co-founded and served as the first executive director of the Micah Institute at New York Theological Seminary, and was a contributor and editor of Live Justly, a small group study that has been used by over 250,000 people around the world.
James Rattling Leaf Sr.
Co-Principal Investigator, North Central Climate Adaptation Science Center
Currently, James is a Research Associate at the Cooperative Institute Research Environmental Sciences, University of Colorado-Boulder as well as a Co-Principal Investigator at, North Central Climate Adaptation Science Center. He specializes in developing programs that utilize the interface between Indigenous People's Traditional Knowledge and Western Science.  He has over 25 years working with the US Federal Government, Higher Education Institutions, and Non-Profits to develop and maintain effective working relationships with federally and non-federally recognized American Indian tribes, Tribal College and Universities, and Tribal Communities. He sees a greater vision of human knowledge that incorporates the many insights of human cultures and provides a context for our better understanding of the planet and the world. James is a founding member of the Group on Earth Observations (GEO) Indigenous Alliance that was established at GEO Week 2019 in Canberra, Australia to foster a continued, effective, respectful, and reciprocal relationship with GEO and representatives of indigenous communities from around the world.  He was born on the Pine Ridge Indian Reservation and is an enrolled member of the Rosebud Sioux Tribe. His higher education comes from Sinte Gleska University.
Cost:
Posner Center and Global Washington Members: Free
Non-Members: $25
Event registration + Annual Posner Membership: $100


We're sorry, but all tickets sales have ended because the event is expired.
Description:

Zoom link will be provided prior to the meeting.