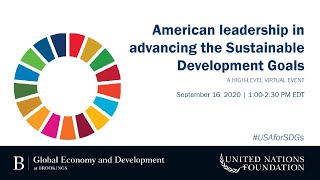 American Leadership in Advancing the Sustainable Development Goals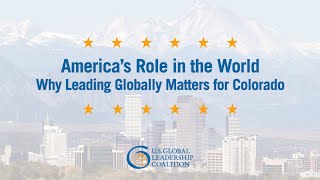 Why Leading Globally Matters for Colorado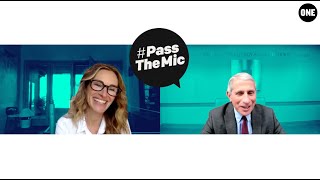 Julia Roberts & Dr. Anthony Fauci | #PasstheMic | ONE World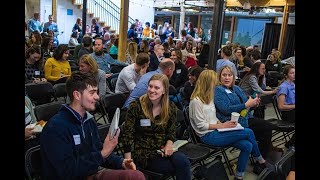 Posner Center Symposium 2020 COVID-19 West Africa Updates COVID 19: Preparing For the Worst Meeting Africa's Challenges to Business in Light of COVID-19 The Worlds Largest Lesson - Español Get Involved in the SDGs The Worlds Largest Lesson Frames For Future – Sustainable Development Goals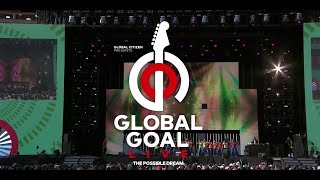 Global Goal Live 2020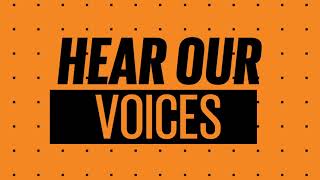 Voices for The Global Goals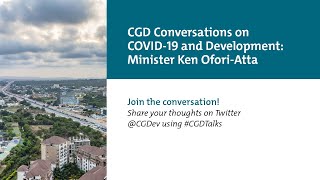 COVID-19 and Development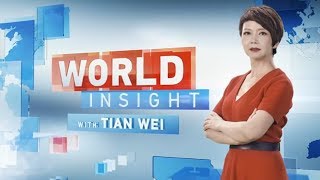 Development Amid Crisis & Global Economy & Poverty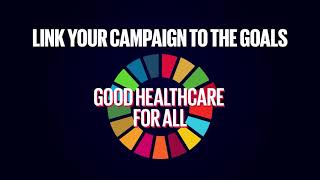 2020 - A Decade of Action
American Leadership in Advancing the Sustainable Development Goals

Explore how the SDGs make a global agenda a local agenda.

Why Leading Globally Matters for Colorado

A virtual town hall facilitated by USGLC with Rep. Jason Crow (D-CO-06) on America's global leadership, COVID-19 and the impact on Colorado.

Julia Roberts & Dr. Anthony Fauci | #PasstheMic | ONE World

Julia Roberts and Dr. Fauci emphasize the importance of fighting COVID-19 on global level.

Posner Center Symposium 2020

The Posner Center in Denver, Colorado held its second annual Symposium on February 27-28, 2020, convening a community of leaders and agitators who are thinking differently about how to make significantly bigger impacts in global development work through collaboration. With attendees from Seattle, California, Washington D.C. and Mexico mixed with our Posner Center and Colorado communities, it was two days of great collective energy, insightful dialogues and lots of "big & bad" ideas in collaborative global development. Thanks to all our attendees, collaborators and supporters for a great Posner Center Symposium 2020. See you next year!

COVID-19 West Africa Updates

World Vision's update on COVID-19 in West Africa dated March 31, 2020.

COVID 19: Preparing For the Worst

COVID-19 will hit developing countries the hardest. NGOs/Non-Profits in Global Development and Global Health will be needed more than ever.

Meeting Africa's Challenges to Business in Light of COVID-19

Thunderbird's Global Dialogues. Leadership in Crisis: Meeting Africa's Challenges to Business in light of COVID-19

The Worlds Largest Lesson - Español

Get Involved in the SDGs

Sir Ken Robinson, Emma Watson and Aardman Animations invite us to get involved in the Global Goals for Sustainable Development by inventing, innovating and campaigning.

The Worlds Largest Lesson

Frames For Future – Sustainable Development Goals

Global Goal Live 2020

Global Citizen, in partnership with Teneo, is launching Global Goal Live: The Possible Dream campaign, which will mobilize everyday citizens, corporations, governments, and philanthropists to end extreme poverty. The campaign will culminate with a historic, 10-hour broadcast across five continents. Go to GlobalGoals2020.com for more details.

Voices for The Global Goals

We must make sure our voices for The Global Goals are heard.

COVID-19 and Development

Center for Global Development Conversation with Ghanaian Finance Minister, Ken Ofori-Atta

Development Amid Crisis & Global Economy & Poverty

UNDP Administrator - Achim Steiner

2020 - A Decade of Action

Let's see The Global Goals delivered by 2030. To end poverty, fix inequality and fight climate change.